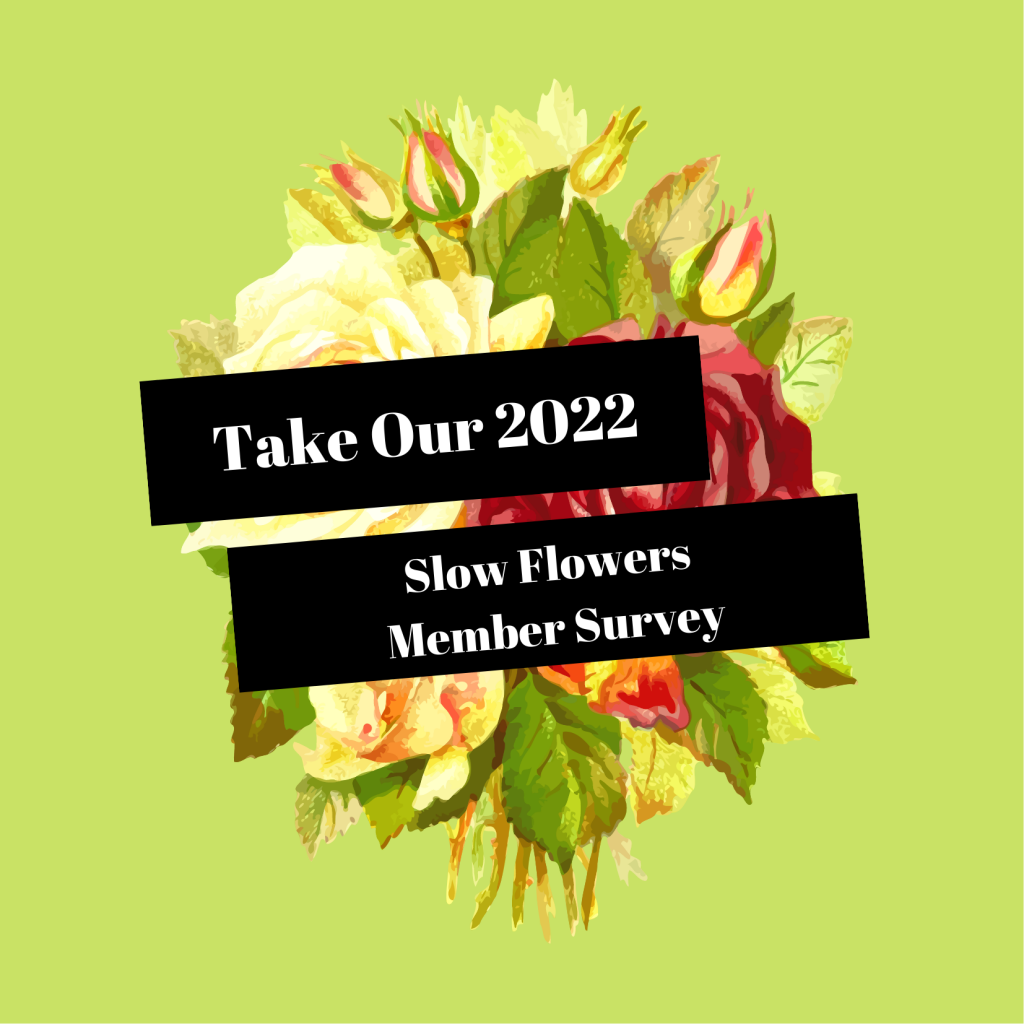 Awesome Engagement!
For the past several years, Slow Flowers Society has surveyed its membership to seek input and responses to a wide array of topics affecting the Slow Flowers community. The insights gained have helped to inform our Slow Flowers Floral Insights & Industry Forecast for the coming year.
For the 2022 survey, conducted in November 2021, member responses were thoughtful, engaged and informative. THANK YOU all for your continued support of our Slow Flowers Society and the larger community!
---
Congratulations to our Winners!
Everyone who completed the Survey and shared their details was included in a special drawing for two prizes.
Complimentary Slow Flowers Premium Membership for 1 year ($249 value): April Vomfell, Flathead Farmworks
Free Slow Flowers Dinner at Blue Hill at Stone Barns – June 27, 2022 in Pocantico Hills, New York ($350 value): Jennifer Kouvant, Six Dutchess Farm
---
All About YOU!
We'll share some of our Member Demographics and Preferences below. In the coming weeks, Slow Flowers Journal will publish highlights on a variety of topics with personal comments from our membership.
---
Member Benefits Ranked
---
Membership Value
What are some of the key ways in which you have found value as a member?
---
Your Relationship with the Slow Flowers Society
---
Staying in Touch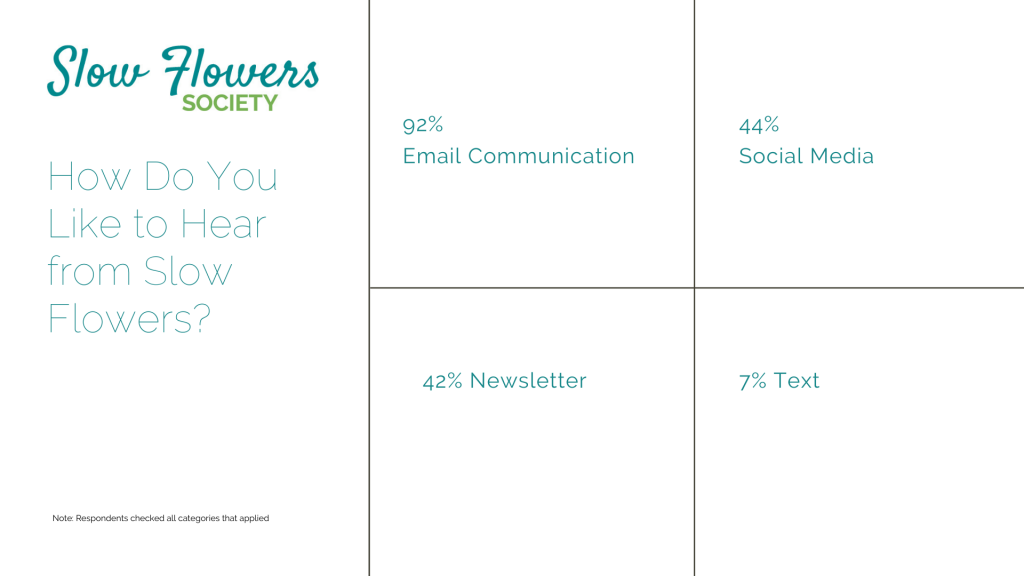 ---