The Nature Conservancy's Deborah Barber shares advice for designing with native plants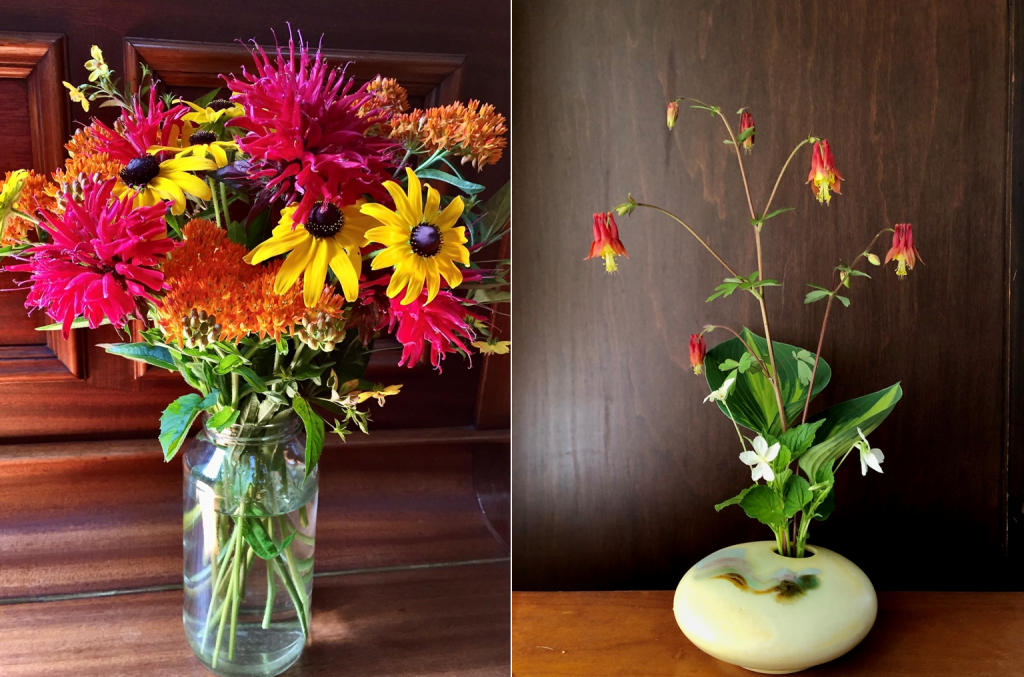 Enjoying native flowers – in the vase
Be prepared for surprises. You may be the only person who has ever tried using a plant in an arrangement before, and you'll encounter some unexpected behavior. Unlike tea roses and peonies, native plants are not bred for stability in the vase. Some might close at night, reopening the following morning. (Those might not be the best choice for an arrangement for an evening party!) Some blooms are only open for one day, like passionflower—but what a splendid day it is! Some plants may drop their blossoms by mid-afternoon. I love the fluffy pink globes of nodding wild onion, but I used them in an arrangement exactly once because (it seems obvious now)…they smell like onions. Therefore I suggest…
…If your arrangement needs to impress, do a dry run. The pressure's on when I offer fresh flower arrangements as silent auction items, or when I show up at dinner parties with garden flowers in hand. Experimenting with flowers or foliage I've never cut before sometimes gives me stems that wilt within minutes or hours of arranging them. When I plan to include new materials in a bouquet to share with others, I cut a full day before showtime to see how they behave.
Try an extra cut for the ones that wilt. I'm captivated by the vibrant red of cardinal flower and I was eager to set it off in a bouquet with the glowing gold of brown-eyed Susans, but the cardinal flower kept drooping. I learned in a Facebook native plant group that the sap thickens on contact with air, clogging the vascular system and preventing water uptake. The solution: cut the stem long, plunge it into water immediately, then cut it again underwater to the desired length. Quickly place into your vase. This technique is worth a try with any plant that wilts quickly.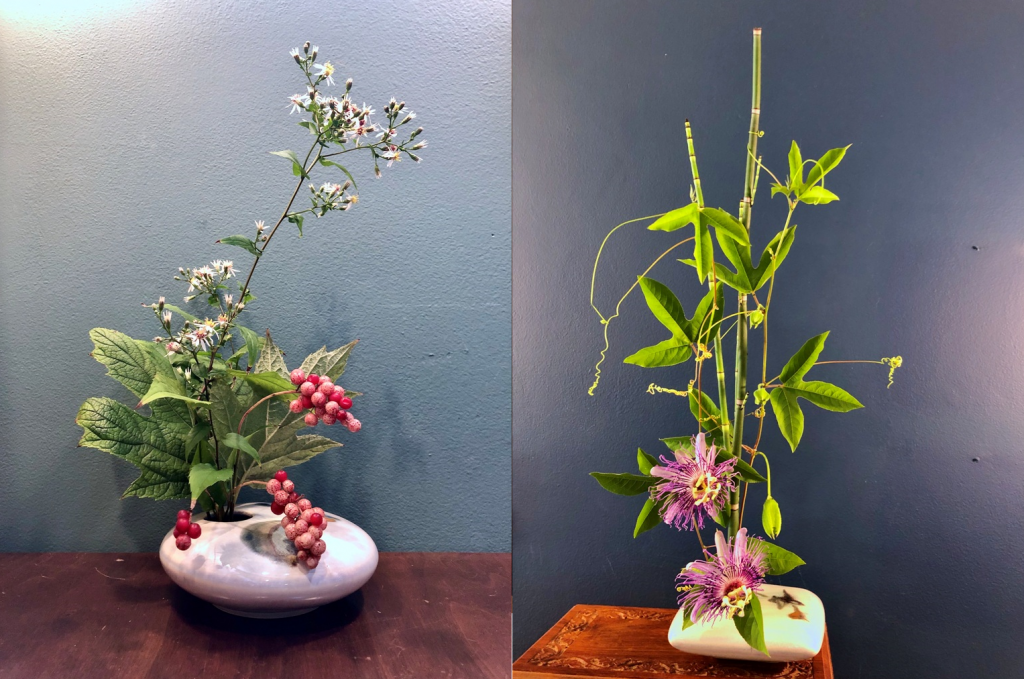 My secret weapon: I love ikebana vases with built-in frogs (sets of vertical pins that hold stems in place). They allow me to make stunning, spare arrangements that focus the viewer on the architectural details of the plants. The pins give me a lot of control over the plant's position, and the elegant horizontal profile of the vase sets off an arrangement that includes just a few stems. In earliest spring or late, late fall when the garden gives only a few blooms, an ikebana vase can help you make the most of what the season offers.
And finally, throughout this adventure…
Realize your resources. A helpful starting point is plantnative.org. There you can find your region's native plant society, which likely offers informative meetings, plant swaps, plant rescues, field trips, camaraderie and maybe a Facebook discussion group as well. Crescentbloom.com provides leads on native plant societies in English-speaking countries around the world.
When attending plant swaps, I like to have the North American Plant Atlas open on my phone to help me check whether a plant I'm considering is native or introduced in my area. If I'm not sure of the name of a plant, iNaturalist comes in handy here as well.
It's exciting to be part of a growing movement to make our yards, however large or small, better contribute to the native ecosystems that sustain us. When you plant a native garden, take time to observe the intricate and unique beauty of each bloom — you and your home will be rewarded as you enjoy flowering native plants in a new way.