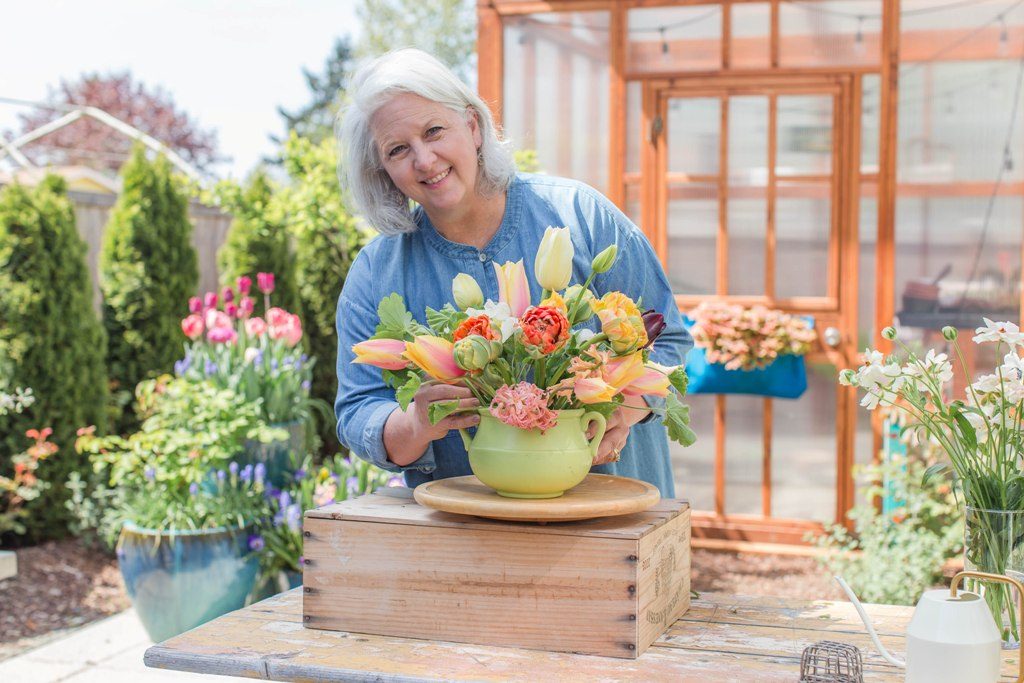 All images (c) Missy Palacol Photography
NOTE: Scroll to the bottom of this story to find a link to Missy Palacol's special branding photography Small Business Week promotion, extended through May 18, 2019.
I've been working with Seattle-based portrait, lifestyle and branding photographer Missy Palacol for a few years and wanted to share how beneficial it has been. The investment is entirely affordable and the results are a priceless resource for communicating the Slow Flowers brand.
Before going any further, a shout-out thanks to Slow Flowers member Tammy Myers of First and Bloom for making the introduction. I knew of Missy's talents because of her collaboration with Tammy on several styled shoots, including one they produced for American Flowers Week 2017 that we featured online.
We actually met later that year when Tammy invited me to a floral design workshop hosted for lifestyle bloggers. That beautiful experience yielded some fun images featuring American-made glass bud vases that Syndicate Sales had donated for my events. Missy generously gave me permission to use those images and portraits from Tammy's event.
The following year, again thanks to Tammy's ingenuity, the three of us partnered to create We Fleurish, a group of creatives with the goal of designing and hosting events to help bloggers, small business owners and artists produce content for their social media channels. We added a fourth member, Karen Thornton of Avenue 22 Events, another one of Tammy's friends, and in 2018 produced a Galentine's Party and a Mother's Day Party called BeYOUtiful here in Seattle.
(While We Fleurish is currently on hiatus, it doesn't mean the four of us are out of one another's lives. In fact, we are all still collaborating with each other — Karen has joined the Slow Flowers Summit as Event Manager; Missy is presenting as a Slow Flowers Summit Speaker and will serve as Event Photographer; and Tammy produced a beautiful garment for the yet-to-be-revealed American Flowers Week 2019 botanical couture collection, which Missy photographed. I am truly blessed by these women!)
Working with Missy has taught me about the term BRANDING PHOTOGRAPHY. As a longtime author and speaker, I have always kept my "head shot" updated. But in today's digital environment, a professional head shot only goes so far. It does the job for conferences or bio pages, but it doesn't communicate a comprehensive story about who you are, what that looks like visually, where you work and why you believe in a mission. As for the fifth "W" — when, that's also something I want photos of me to convey, especially with the important Slow Flowers message of "seasonality."
Missy says this about her approach to Branding Photography:
"I love helping brands and businesses create stunning images that highlight what they do best.  I consider my branding photo shoots to be something that is far beyond a standard head shot because now-a-days businesses need to be able to also show their audience what they are about and what the experience is like when working with them.  I'm more excited than ever to work with entrepreneurs by crafting a cohesive collection of imagery that will represent their brand."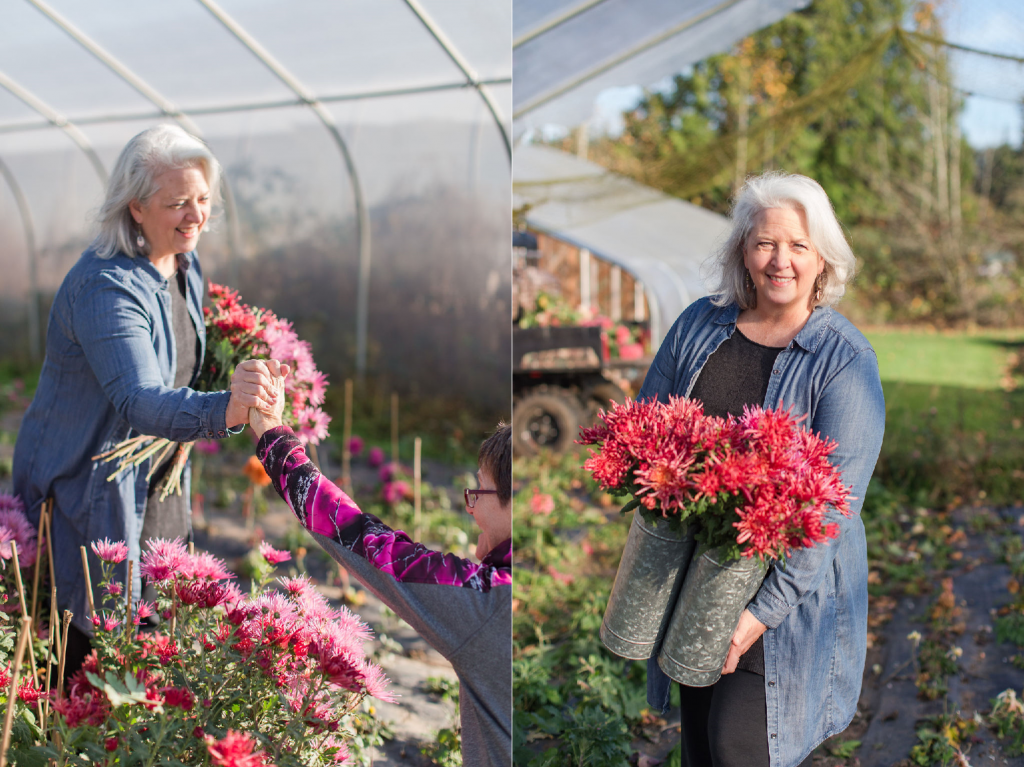 I've hired Missy for three Seasonal Branding Photography sessions, which have provided Slow Flowers with fabulous imagery, content for publications, blogs and social  media, and more. In creating these photo collections, Missy has guided me to think about "story" and "theme," as well as producing evergreen images that I can use over and over again.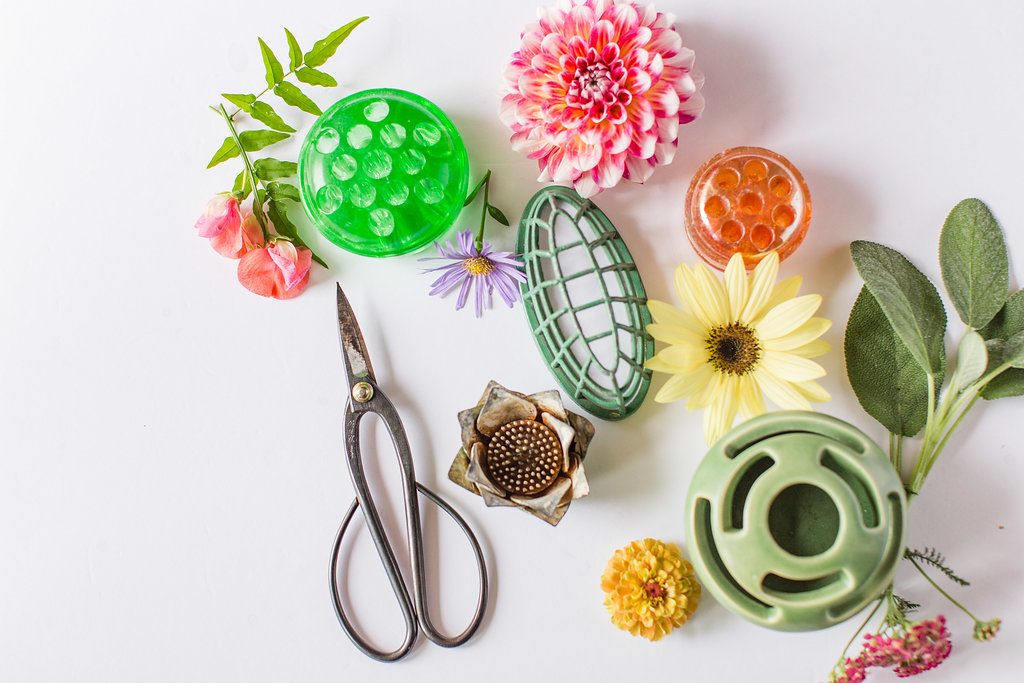 Since we just wrapped up our third session for SPRING, I wanted to feature Missy's work and ask her about Branding Photography as a marketing tool. Over lunch, we chatted a bit about the topic and her approach:
DP: Who needs Branding Photography?
MP: A Branding Photography session can help people who have a new venture or new business — who may not know what their brand is yet. I have a marketing and branding background, so I bring that point of view to my photography. Branding Photography can also help people who already know the message they want to convey about their mission or brand but haven't yet found a way to shown it visually.
DP: What is the benefit of Branding Photography?
MP: It allows you to create your own authentic stock image library for everything from Instagram to print projects. I have found that brand recognition is very valuable as it builds trust and credibility with potential customers. In analyzing successful content on social media, especially on Instagram business accounts, I find that the most popular posts include a picture of the person associated with that business or brand.
On my own Instagram account, @missy.palacol, the most popular posts are images of me,
my son Kai or our dog. What is more authentic than seeing a business owner in their element?
High quality and cohesive imagery used across all marketing platforms also
communicates professionalism and a well-established brand. By using authentic and recognizable photography on your website, social media, ads, press kits, print materials and any other marketing you do, you will communicate a professional, uniform and consistent message.
Another benefit of brand photography is the ability to inspire your audience. The photography you use in your marketing is authentic to your brand, easily recognizable and professional, but it also should present an image for your ideal customer to aspire to.
They are hiring you to add value to their life or business, therefore you should make it easy for them to fall in love with your brand by inspiring them to live and work beautifully.
Lastly, brand photography allows you to raise your prices. Building a strong, recognizable brand and presenting a professional image communicates to your audience you are a leader in your field. And when you feel proud of the visual presentation of your business you can confidently state your prices and know the worth of your offering.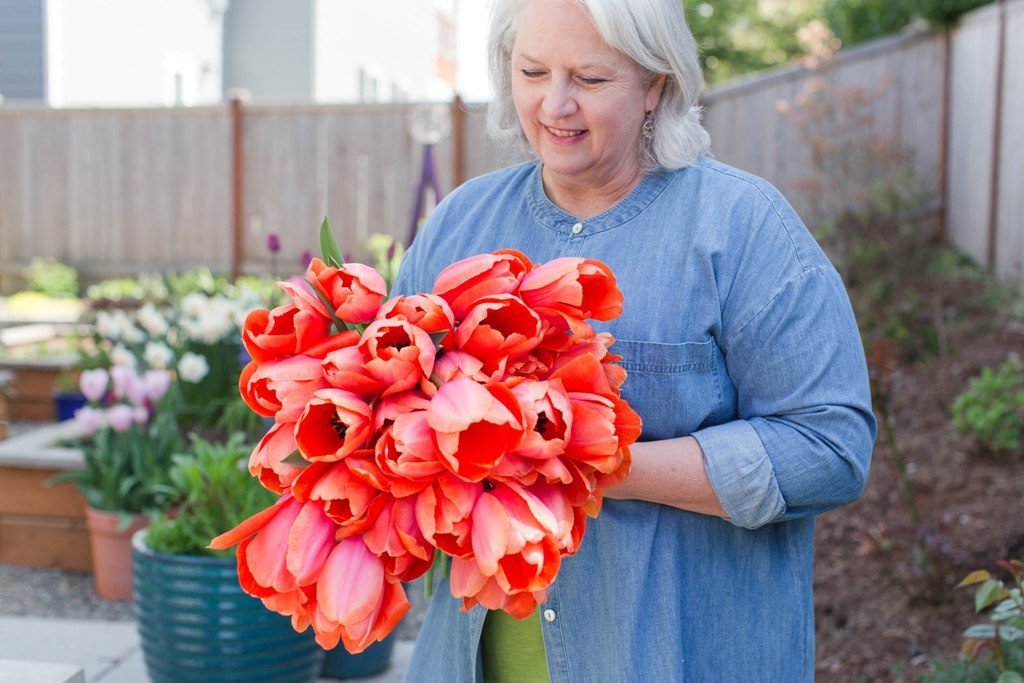 DP: What are your specialties?
MP: I work with creativepreneurs — entrepreneurs and small business owners who can't afford to have an advertising agency on retainer. Most of my clients are in floral, fitness, food and fashion. I love capturing YOU doing your thing!
DP: How do you work?
MP: I start out with a 30-minute client phone consultation. I create a custom shoot "brief" by discussing the person's business goals, visual storytelling needs, colors and tones that represent their brand, and what type of work space they have. After learning more about them, I create a vision board with my concepts. I serve as art director and curator, even suggesting locations if the client doesn't have a dedicated work space.
DP: How do you want your client to prepare for working with you?
MP: It's great to come up with a shot list. Know your "must-have" images and also know where and how you will use the images. Will it be only for social media or will you have web and print uses? Do you need negative space for placing text on the image? Do you need vertical or horizontal images or a mix of both? Shot angles and depths are all taken into account based on what you plan to use your images for.
DP: What is the outcome of a Branding Photography Session?
MP: I offer a few different packages. There is the Everyday Collection, which focuses on a client's core brand with photos to use year-round (starting at $550). My Seasonal Session is shorter and focuses on a single theme (starting at $375). And Personal Branding lifestyle portraits start at $250. Each session is developed for a specific client and can be customized.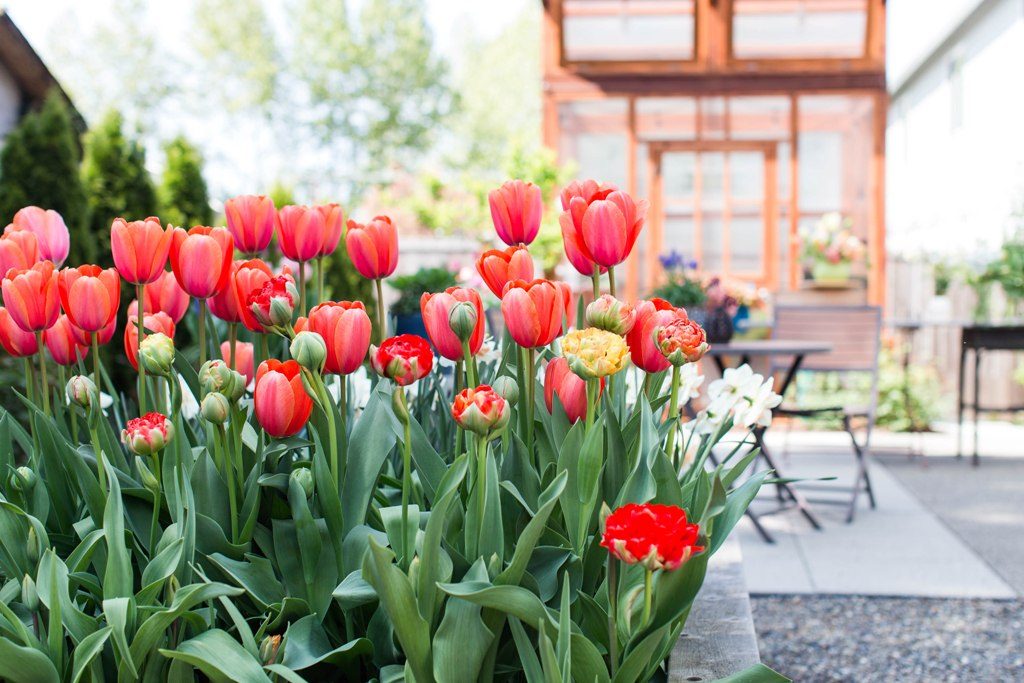 DP: What other advice do you have for planning a Branding Photography Session?
MP: Line up your shoot date when you've already scheduled something that reflects your brand. For a florist, it might be the day after you've finished a big design commission, so you can use those leftover flowers; for a small business owner, book photography when I can capture you in action, such as for a special event on the calendar. Also, think ahead. If you are booking a Seasonal session, then you might be shooting this year while your products are in season with the goal of using your imagery next year so you can be one of
the first in your industry to start your marketing campaign. It seems like every year marketing campaigns for major holidays and selling moments are starting earlier and earlier. Be the first to be relevant when the time comes instead of scrambling at the last moment!
MISSY PALACOL SMALL BUSINESS WEEK SPECIAL (May 5-11, 2019) >> EXTENDED TO MAY 18, 2019
For more than 50 years, the President of the United States has issued a proclamation announcing National Small Business Week, which recognizes the critical contributions of America's entrepreneurs and small business owners. Did you know that more than half of Americans either own or work for a small business, and they create about two out of every three new jobs in the U.S. each year?
In celebration of being a small business owner myself, I'm offering up to $50 off branding sessions for my fellow small business owners during National Small Business Week.